NEW YORK (CBSNewYork) — Platforms were packed and some riders were stuck underground in the dark after a power outage in Midtown Manhattan backed up trains all over the city, making for a nightmare commute during the Friday morning rush hour.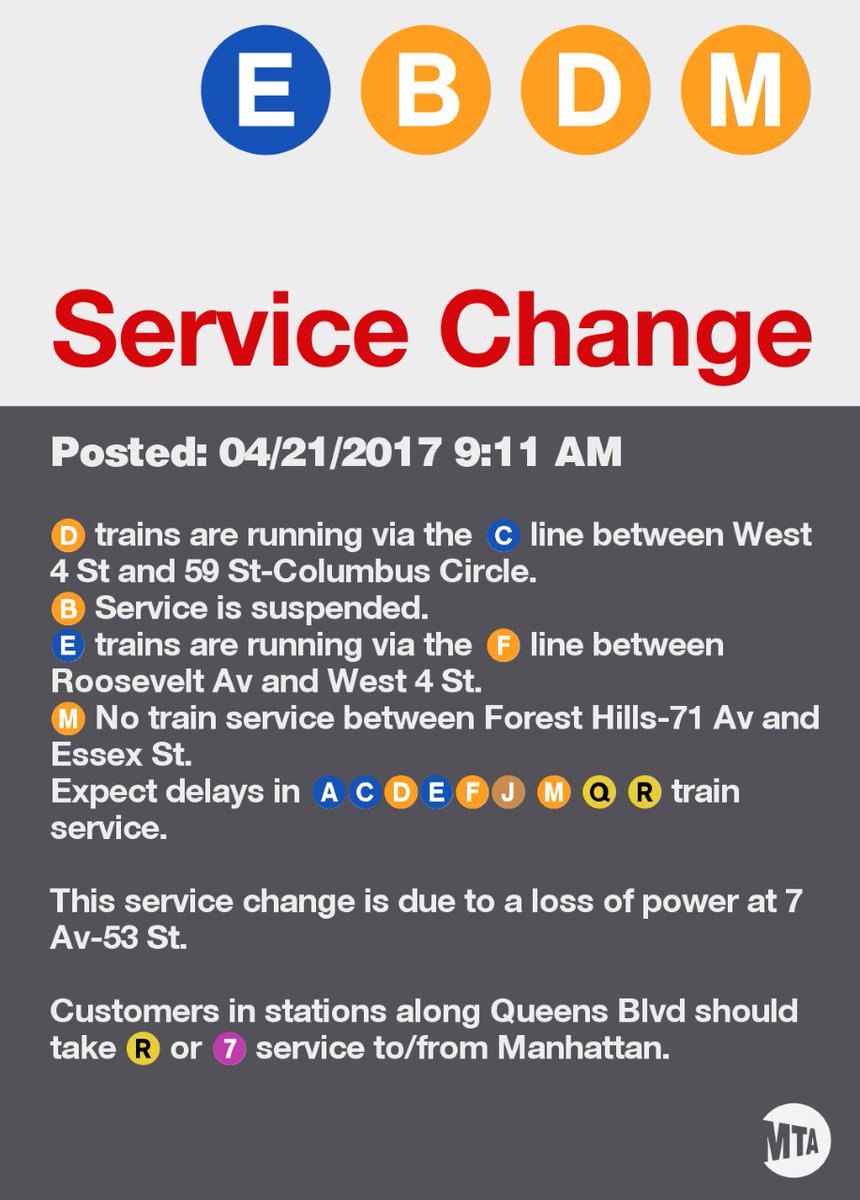 Hundreds of riders were packed inside a D train when it got stuck in a tunnel just short of the subway stop at Seventh Avenue and 53rd Street after the signals lost power around 7:30 a.m.
"It was not comfortable," one rider told CBS2's Janelle Burrell.
"They were just like we're going to stay here momentarily because there's a power outage," said commuter Max Civil.
That momentary wait turned into about an hour and a half, according to rider Ray Bobcombe.
"I just slept," he said. "I just put my head down, nothing else to do. Just wait it out."
An E train had one car already in at the station platform when the outage happened. Riders were able to get out through that car.
One man from Brooklyn told 1010 WINS that his 30-minute commute took two hours and a woman from Queens who was on the stuck E train said her ride was 90 minutes.
Commuters posted pictures and video on Twitter of crowded subway platforms and dark trains.
https://twitter.com/Peaches275/status/855409890445201408?ref_src=twsrc%5Etfw&ref_url=http%3A%2F%2Fnewyork.cbslocal.com%2F2017%2F04%2F21%2Fpower-problem-subway-delays%2F
New York Gov. Andrew Cuomo said a Con Edison equipment failure knocked out signals, escalators, communications and lights at the station.
At one point, red tape blocked the entrance to the 53rd Street and Seventh Avenue station, where two police officers redirected subway riders while the power was out, 1010 WINS' Roger Stern reported.
Con Edison brought in a temporary generator to restore signal power around 11:30 a.m.
Con Edison spokesman Allan Drury told the Associated Press that one of its electrical lines triggered the outage, but it's not clear how the failure occurred.
"We're working jointly with the MTA to make repairs to underground equipment serving the subway system. We will work with them to complete the repairs as expeditiously as possible," Con Ed said in a statement.
It's unclear how long repairs will take.
Cuomo has called on the state's Department of Public Service and the MTA to conduct an investigation.
"Simply put, this was completely unacceptable," Cuomo said in a statement. "The New York City subway system is the lifeblood of the city and a critical means of transportation for millions of people, which is why we are making unprecedented capital investments into modernizing the system. The MTA will continue to deploy emergency resources to address the short-term issues, and our investigation will address all aspects of today's events to get to the bottom of what happened."
The problem caused disruptions on 11 lines.
MTA spokesperson Beth DeFalco said signals were down and trains had to rerouted.
"So now you got all of these trains moving at peak hour and you are putting them on to other lines. You are doubling the traffic effectively on the other lines," DeFalco said. "Think of it like taking traffic from a highway and moving it onto side streets."
According the MTA the following changes are in effect:
B, D and E trains are bypassing Seventh Avenue-53rd Street in both directions, but overall residual delays have cleared up.
LIRR was crossing honoring at Sutphin Boulevard-Archer Avenue, Kew Gardens-Union Turnpike, Forest Hills-71st Avenue, 61st Street-Woodside, and 34th Street-Pen Station.